Community - Heidi Stevenson Scholarship
Heidi Stevenson Scholarship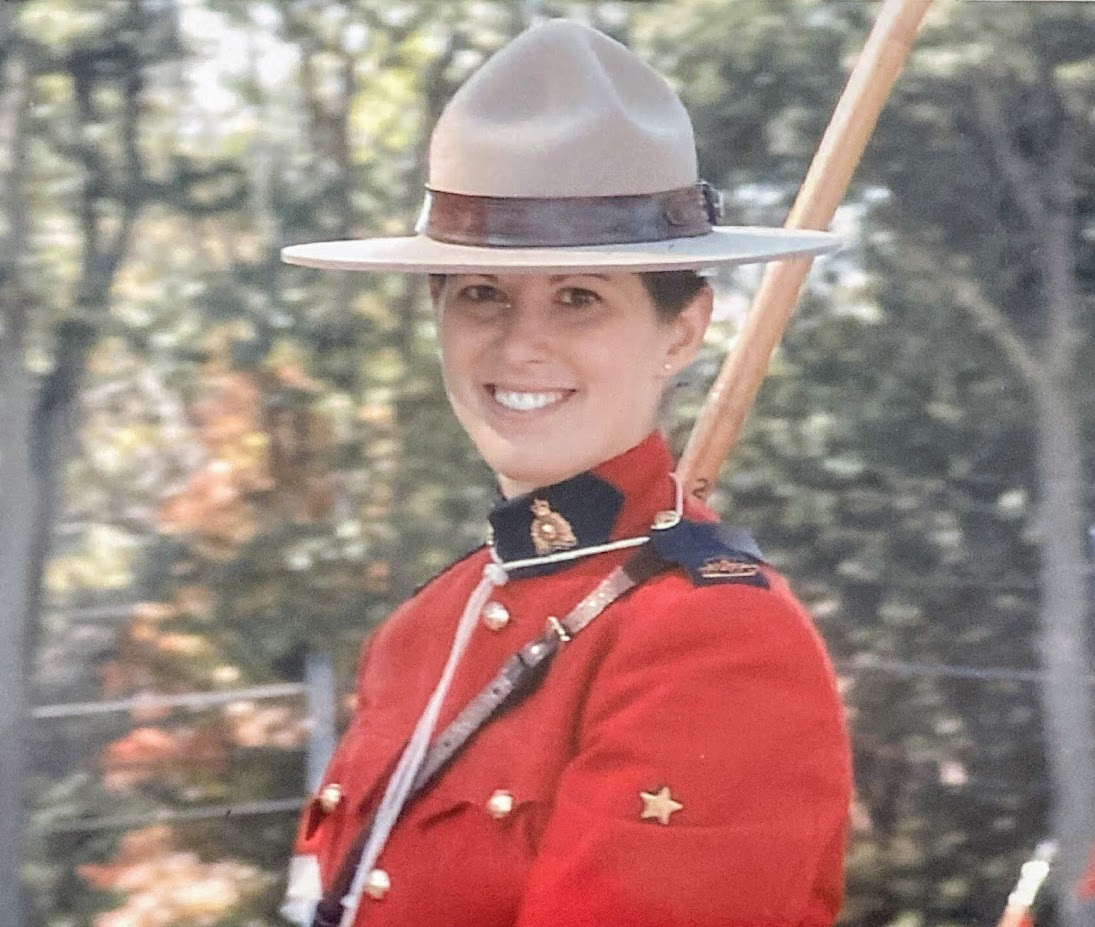 Heidi Stevenson was an active mom, a loving wife, a dedicated daughter and a cherished friend. She lived life with kindness and confidently stood up for what she believed in. Whether volunteering, planning bake sales or coaching, her passion for people and community shone brightly. Heidi served as a member of the Royal Canadian Mounted Police for 23 years and tragically lost her life in the line of duty in April 2020.
Thanks to a generous (anonymous) donor we are honoured to offer a $1,000 scholarship in Heidi's memory to a female Metro East Inferno player.
To apply, we ask that graduating players write a short essay as to how their Metro East Inferno hockey experience related to some, several, or all the core values of honesty, integrity, professionalism, compassion, accountability, respect, hard work, and bravery. Please submit the essay in PDF form to Chris Tremblay president@metroeastinferno.ca by April 30, 2023.
Scholarship description and criteria
This Scholarship will be presented annually to a high school graduating student who will be entering their first year of university and is a female player registered with Metro East Inferno Minor Hockey Association. Players must have been within the association for the past three seasons.
The recipient of this award should be a player who demonstrates the core values of honesty, integrity, professionalism, compassion, accountability, respect, hard work, and bravery as exemplified by Heidi Stevenson every day as an RCMP officer. We ask coaches to forward a letter of nomination for a female athlete outlining how this athlete demonstrates each of these values as both a player and a member of their association/community.
Honesty: Being truthful in character and behaviour both on and off the ice.
Integrity: Acts with the benefits of the team in mind at all times and constantly demonstrates a focus on doing what is right.
Professionalism: Displays emotional maturity and empowers self-control both on and off the ice. Plays the game in a safe manner while looking out for the safety of others.
Compassion: Demonstrates care and sensitivity towards fellow teammates and a passionate attitude towards diversity and inclusion.
Accountability: Takes accountability for their own actions, accepts feedback, and is willing to change. Someone who owns their actions y and shows a genuine attitude towards striving to be the best they can be.
Respect: Displays unbiased consideration and regard for team members, officials, coaches, community leaders, and school leaders of all backgrounds... Someone who shows up on time for practices, meets commitments, and speaks positively about team, officials, coaches, and community.
Hard work: Exhibits a strong work ethic. Someone who takes the initiative to set challenging goals for themselves and works towards achieving those goals through persistence and determination.
Bravery: Faces the world with head held high after disappointment and harnesses inner strength to rise above challenges, take risks and owns their own future. Someone who has courage to do the right thing even when it is the difficult path.
For more information email president@metroeastinferno.ca