UNDER CONSTRUCTION - the information on this page currently needs updating for the 2023-24 season but the links to flyer and online order form are up to date. Thank you for your patience!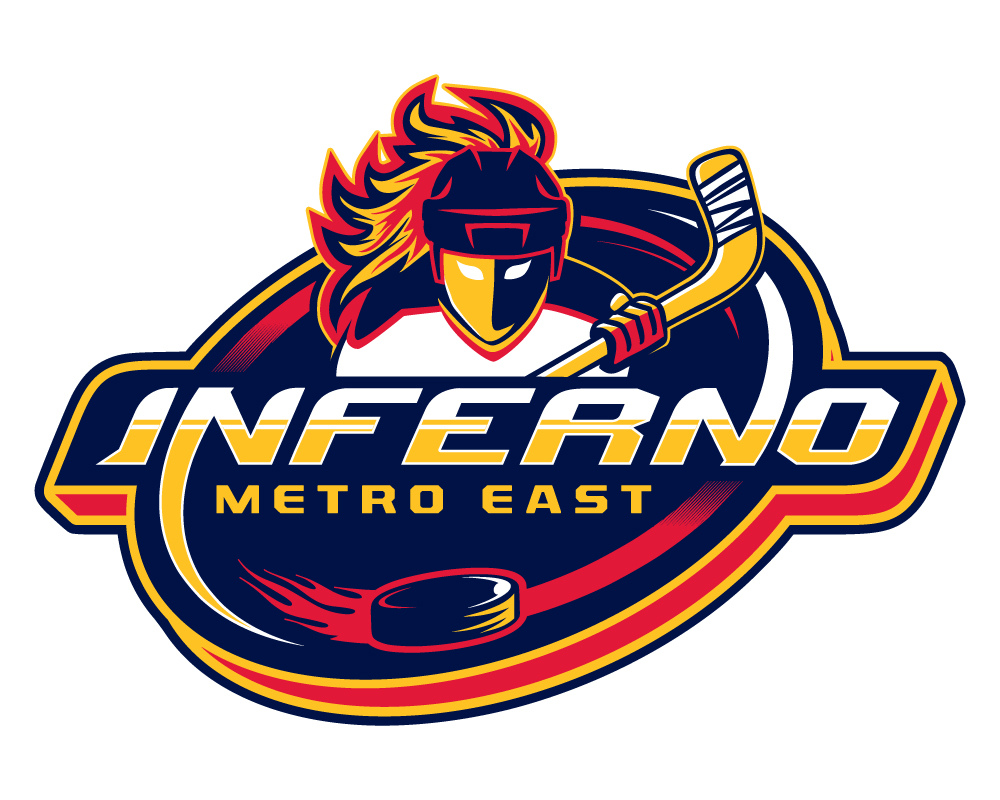 Metro East Inferno FHA are happy to announce we are working EXCLUSIVELY with Cleve's Source for Sports - Team Sales - Burnside for all of our apparel needs.
Any and ALL alternative items not listed must be approved by MEIFHA, in writing. MEIFHA has ownership of our new logo. Teams & individuals will be sanctioned for unapproved purchases and any made through other vendors. We appreciate your cooperation.
FLYER FOR MEIFHA PRODUCTS for 2023 - 2024 (other items may be added)
Please note, continued supply chain issues has resulted in substitution of some items again this season.
Go to the retail store, 9 to 5 and you can go into Team Sales through the door at the front corner of the building and ask to see the Inferno apparel. Evenings and weekends, ask someone in the Hockey Department to direct you to Team Sales so you can try things on, take note of the items, styles and sizes you want. You place your order using your smartphone or on your computer, but you purchase directly through the online order form below.
Limited items will also be available for purchase in-store.
ONLINE ORDER LINK (closes to place orders, then reopens a few days later)
KOBE brand poly-mesh game socks, Name Bars & Sponsor bars will again be ordered through the online form, but you will need to add your team name as bars will be grouped by team for pick-up.
Place your order early to get ahead of the rush!
NEW PRODUCTS HOPEFULLY COMING SOON:
Crew socks (pending but having supplier issues)
Blankets with Inferno Logo Design (pending availability)
Coaching/Team items such as practice jerseys, pant shells (limited to team purchase), clipboards, whiteboards, pucks & pylons will be available by visiting or contacting Team Sales, see below.
Traditional logo options are available on all hoodies, crew neck & T's or choose these:
A limited number of stock items for purchase will be available IN STORE after the initial orders have been filled.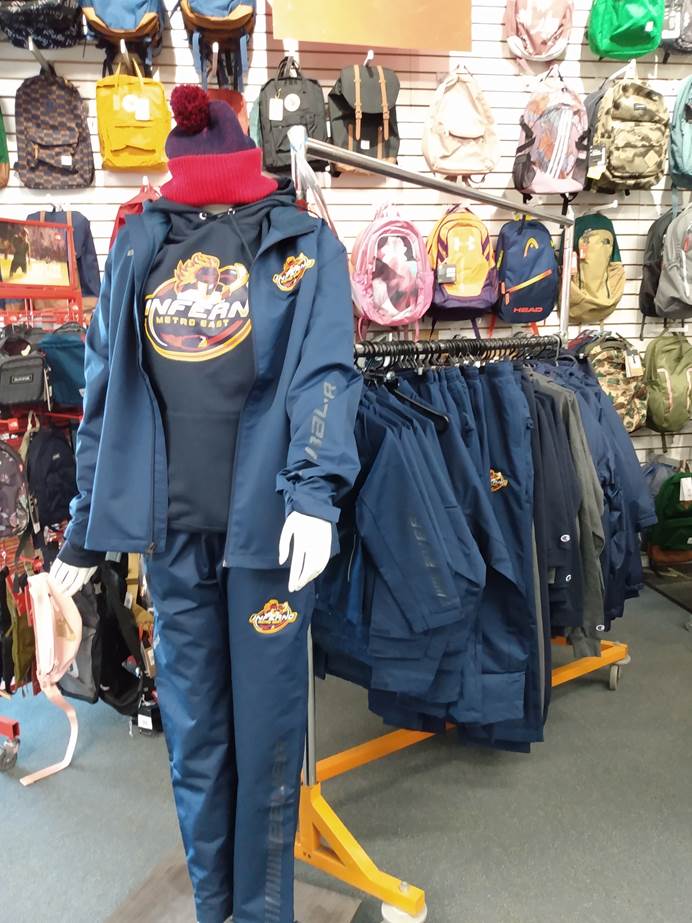 Contact Rose if you have questions or concerns
Roselene Boutilier
Team Sales Manager
Phone: 902-468-3838 Ext: 226
Email: teamsales@cleves.ca
Cleave's Source for Sports: Burnside
60 Akerley Blvd.
Dartmouth, Nova Scotia
*******************************************************************************************************************************************
MEIFHA will NOT be supplying car decals but will supply team helmet stickers to our members this season.
These items will be distributed to teams through Coordinators.
Additional helmet logo stickers and car decals can be purchased through equipment@metroeastinferno.ca

Logo for both sides and numbers for front & back
Picture with our new logo hopefully coming soon!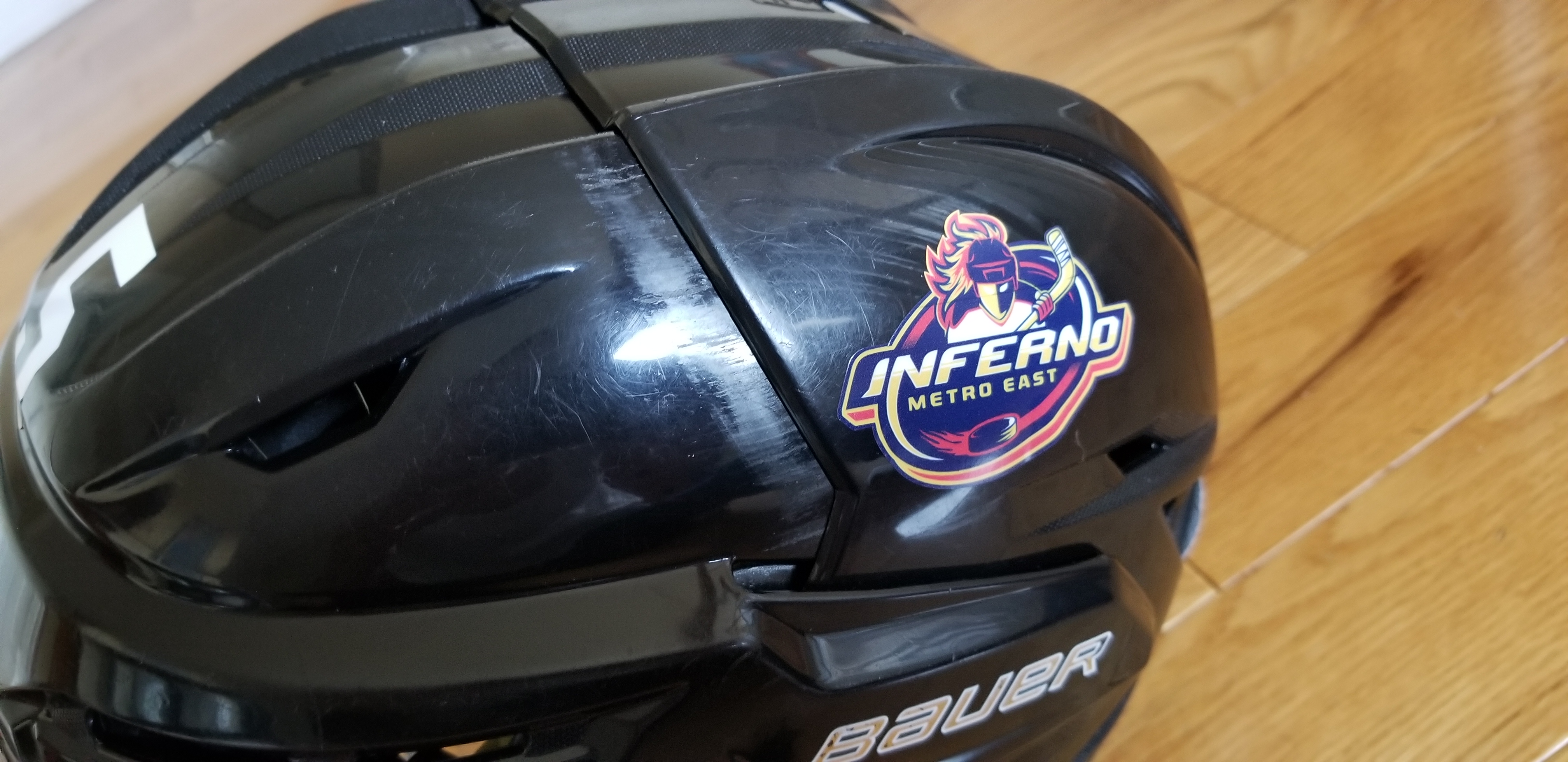 **********************************************************************************************************************************************
Team Banners and dressing room signage can be purchased through:
77 Burbridge Ave,
Dartmouth, NS
(Note pricing is from 2019) Have your own design or personalization you are looking to use for your team? All designs/MEIFHA logo purchase requests outside of the above listed items must be submitted to MEIFHA for Committee Approval.
Requests for items outside of the outlined apparel program are subject to Committee approval
Please refer to By-Law 8.2.10 regarding permission to use the MEIFHA Name and Logo.