Coach/Manager - Tournaments
Please check dates on information carefully
Home Tournaments
November 23rd-26th, 2023

Away Tournaments

The 2023 AAA/AA Hockey Tournament
Fundy Highland Female Hockey Association
October 27-29th, 2023

Fundy Highland Female Hockey Association is excited to announce that the Sobeys Cup will be held October 27th-29th.
The tournament will feature the AAA level of each female division from U13 to U18, as well as U11 AA. Games will take place at the Pictou County Wellness Centre, and the Hector Arena in Pictou.
Link to Sobeys Cup AAA/AA Tournament
3rd Annual SEFHA (South East Female Hockey Association) Fall Freeze Hockey Tournament
Moncton, NB at the Superior Propane Center from November 10-12, 2023.
Divisions

U9 A Jamboree
U11 A/AA
U13 A/AA/AAA
U15 A/AA/AAA

Registration costs:

U9 Jamboree $600
A and AA Divisions $1,050
AAA Division $1,200

Tournament Registration Link
Questions? Contact Mark Boutilier mboutilier@uapinc.com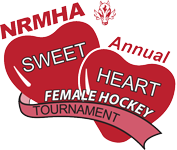 Sweetheart Tournament: North River Minor Hockey Association (PEI)
Dates February 2024.
******************
Montreal GIRLS Hockey Challenge QC, CA (May 24th-26th 2024)

***Please note this date is well after our regular season has ended
https://arjsports.com/tournoi-hockey-feminin-inscription